Colored rings for the summer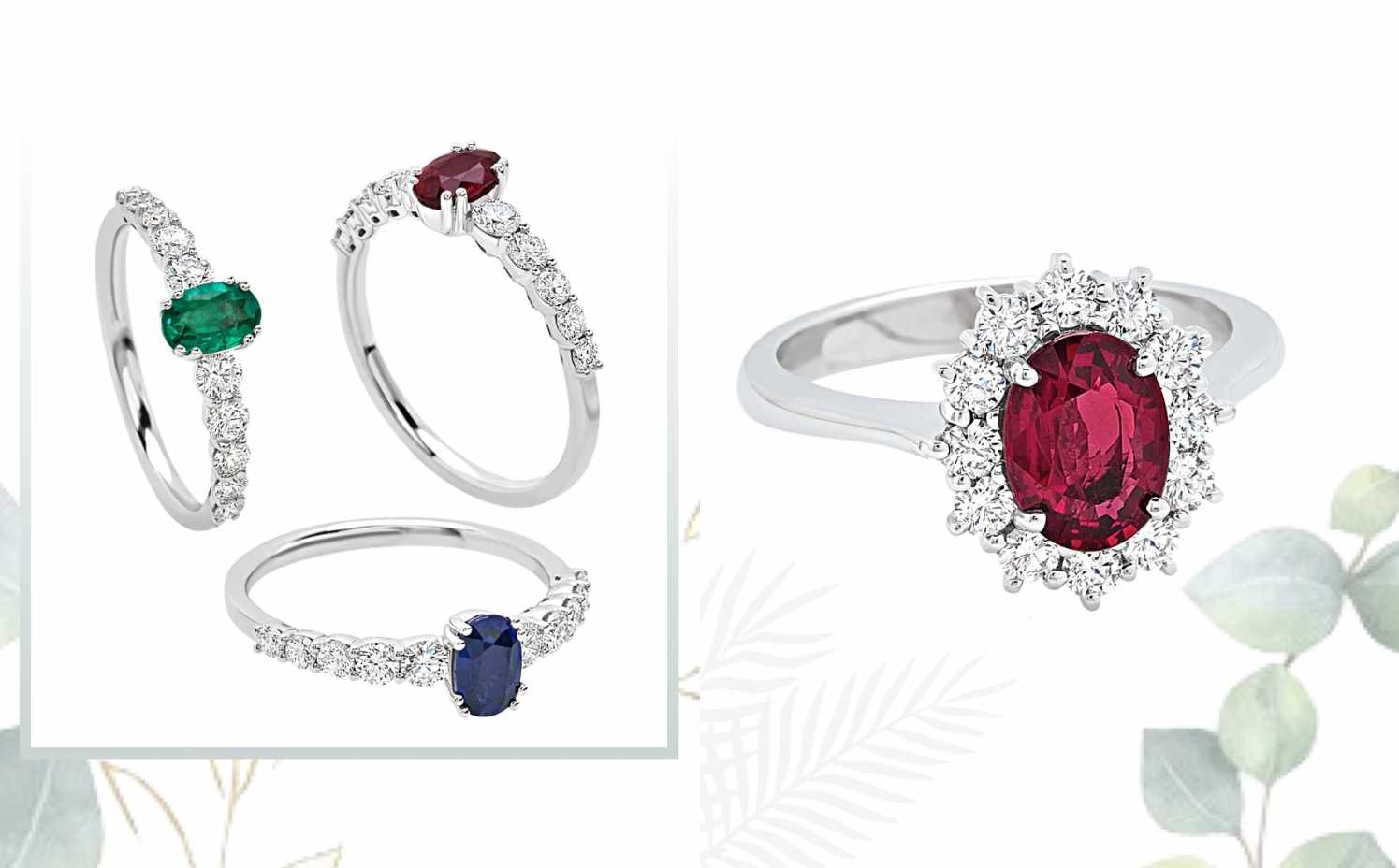 From delicate pastel shades to vibrant hues, our collection of rings with colored precious stones offers a unique opportunity to give imagination to summer!
The precious stones chosen for our rings are of the best quality and with certified origin: aquamarines, rubies, emeralds, sapphires. Rings with diamonds and colored stones of the most prestigious brands: Giorgio Visconti, Miluna, Recarlo and Salvini. Each ring with diamonds and precious stones is delivered with its original box and certificate of guarantee and authenticity.
Romantic gift par excellence, Ruby rings express passion and love! In fact, the rings with Ruby are unrivaled in terms of elegance, luxury and glamor.
Choose a sapphire ring to put the color of the depths of the sea on your fingers. Long before diamonds became the stone of choice, sapphire was one of the most chosen stones for engagement rings.
The rings with aquamarine, a refined stone for those who love discreet but highly valuable jewels. Due to its ductility, aquamarine can be offered in various forms, even the most extravagant.
Emeralds are one of the most loved stones, as they symbolize love and new beginnings. Their bright color gives them a "wow" factor that goes well with most female styles. The particularity of natural inclusions makes each stone unique and unrepeatable. Discover our rings for a special gift!