Locman Sport Anniversary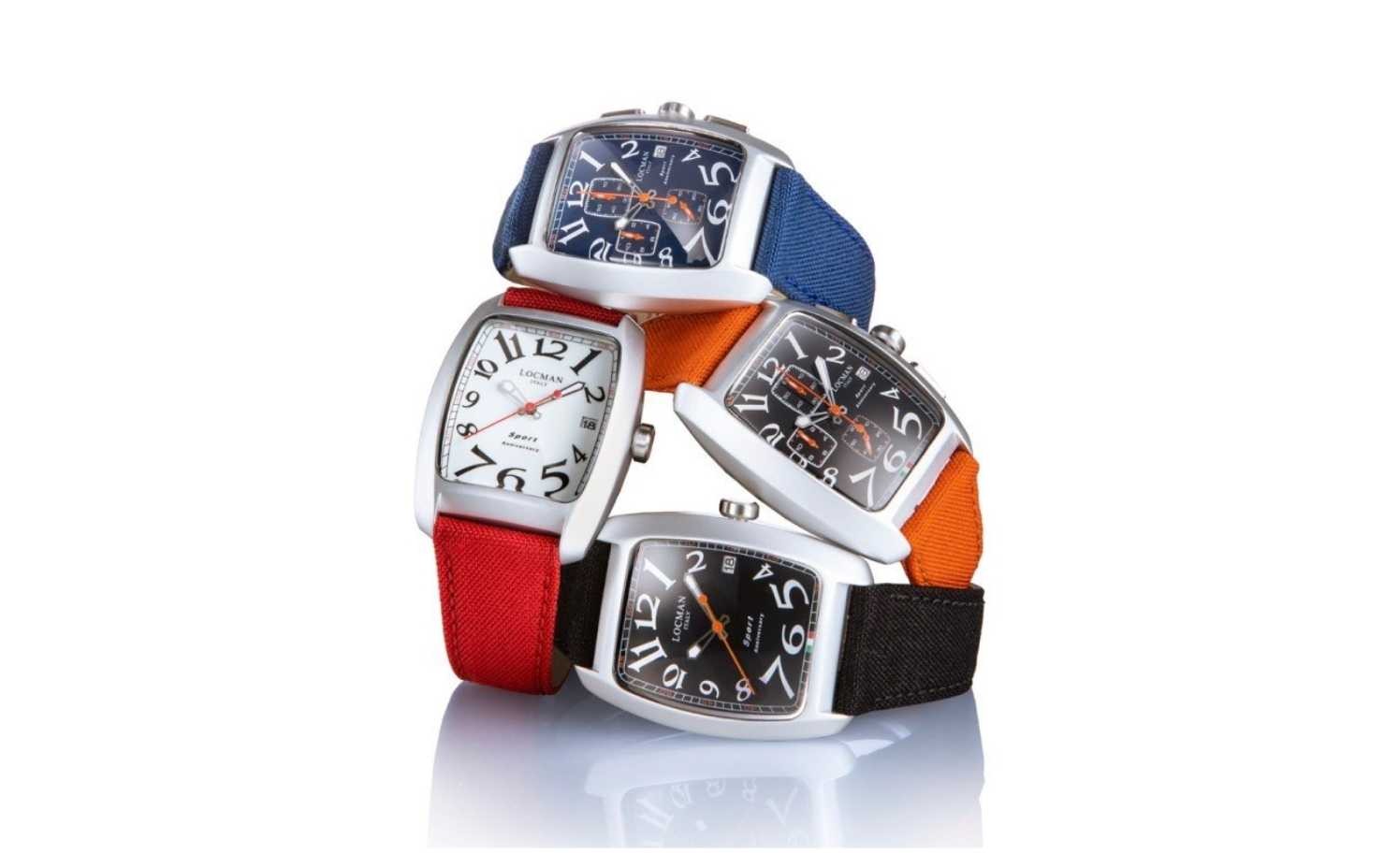 20 years of success
Twenty years after its launch, the Sport Tonneau collection returns, the line of watches that marked the company's first great success.
The new millennium had just begun when LOCMAN introduced a line of aluminum watches that added to the brand's already consolidated collections. A counter-current and revolutionary model, on which the Elban company staked everything. A rounded case, colored straps and an energy that, in the space of a few months, achieved great success internationally.
Pop icons of those years such as Elton John, Madonna, Sharon Stone, David Beckham appeared on the covers of international glossy magazines with the Sport Tonneau watch on their wrist, a model with a cosmopolitan spirit and an all-Italian pride.
It conquered a large and transversal audience, thanks also to an affordable and competitive price.
In a short time LOCMAN became a symbol of Made in Italy in the world and the slogan on which that success ran is still engraved in everyone's memory: Italians do it better.
Today, with the same energy, the 2020 Sport Anniversary collection flies the flag of the Italian dream, combining determination, style and imagination as then. With renewed graphics and case design, the Sport Anniversary becomes a timeless, young and innovative watch.
The collection is made up of eight references, four chronographs and four quartz only time, in which the dials are distinguished by the unmistakable graphics, drawn on ivory, black and blue with contrasting colored finishes and the Italian flag at 6 o'clock, which recalls the brand's DNA.
The straps, available in different colors, are made of cordura, a soft, water-repellent and highly resistant to tearing and abrasion fabric, with an internal leather lining to ensure greater softness to the touch.
The anatomical aluminum case is designed and embellished with elegant facets that have made this model iconic and that give dynamism to the lines. A completely Italian design and excellent manufacturing with details that make it unique. The steel buttons give greater stability to the mechanism and a large curved glass with sapphire treatment gives maximum resistance and transparency.