Magia Collection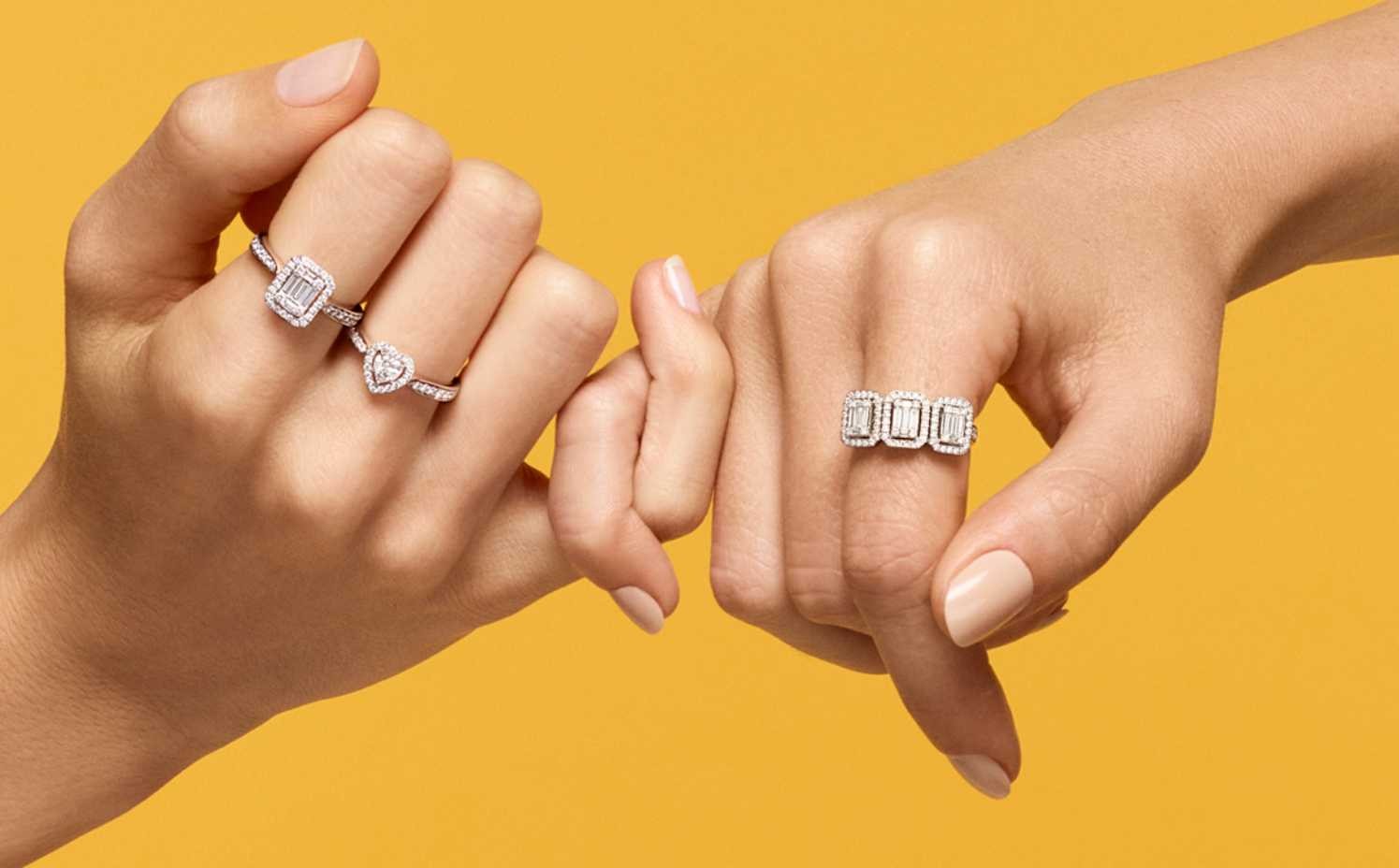 The touch of magic that ignites an emotion.
The Magia collection does not go unnoticed: its shapes enhance the seduction of its creations. Balanced mix of excellence and skill, it gives elegance and uniqueness to the wearer.
THE INSPIRATION
A desire for luxury and sparkle that comes true.
Shaped stones are the queens of this collection: the emerald and heart cut. Forms capable of igniting deep emotions in those who choose them.
A balance of excellence and skill that molds pure matter transforming it into a dream: thus five baguettes become an emerald and two drops together with a princess cut become a heart.
THE DESIGN
In the perfect meeting between design and tradition, Magia offers elegance and originality by offering a wide range of choices.
Necklaces, rings, necklaces, bracelets and earrings stage a sophisticated narration of feminine style. And the stones, with their extraordinary cuts, fascinate, seduce and enchant.
Discover the selection at advantageous prices on Spagnoletti.it.