New Brand STELLA MILANO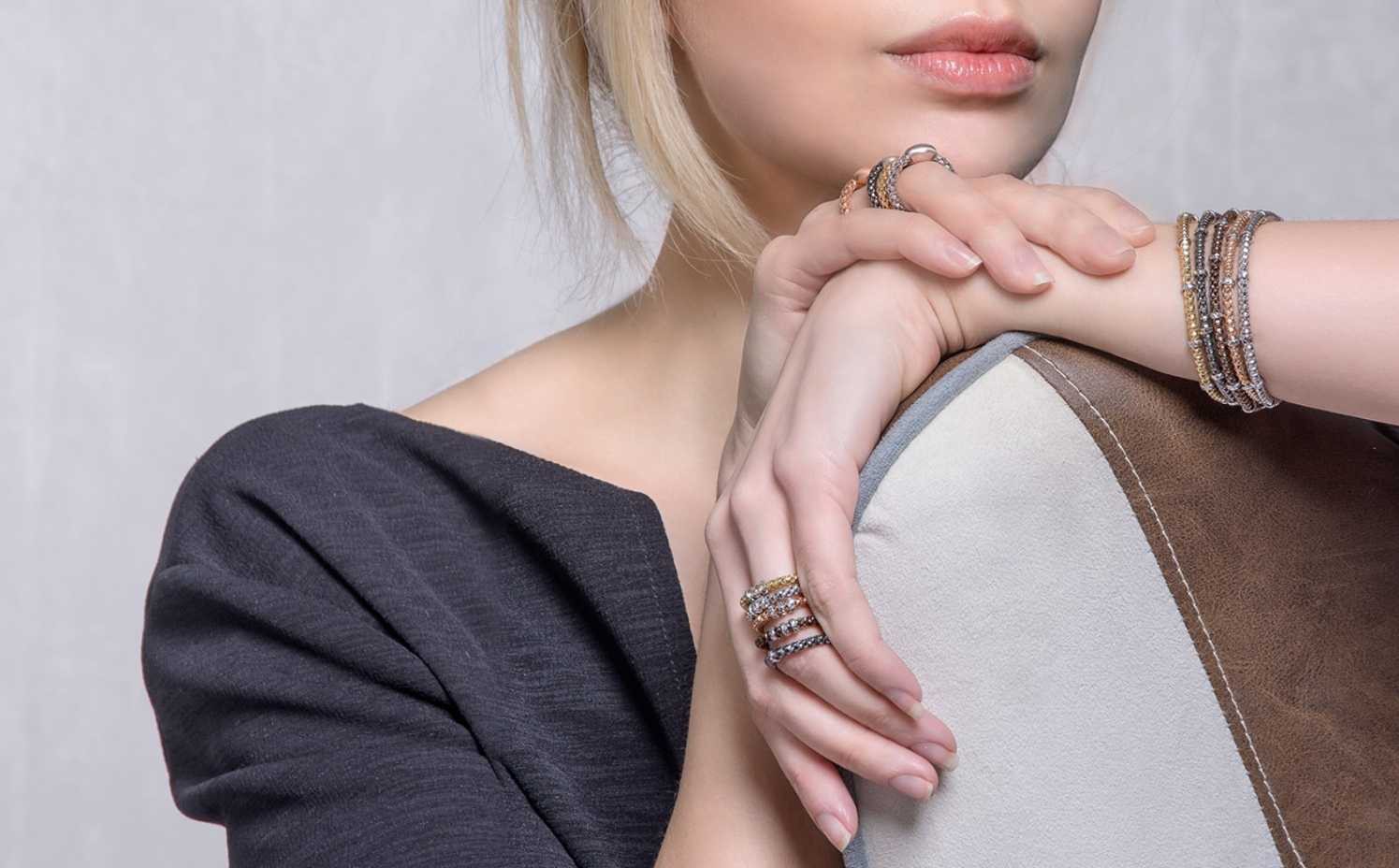 BEAUTIFUL AND AFFORDABLE ITALIAN GOLD JEWELLERY
Taking inspiration from the company name STELLA, that comes directly from the owners' family name and means "STAR", the company aims to realize people's desire to celebrate happy life moments with a precious gift.
We wish spreading worldwide the joy and elegance of pret à porter, a distinctive feature of fashion born in Milano, by allowing everyone wear BEAUTIFUL AND AFFORDABLE ITALIAN GOLD JEWELLERY whose design and intrinsic value overtake the ephemeral life of clothing.
So STELLA MILANO creates jewels with that unique style of Milano recognized and appreciated all over the world: a perfect mixture of balance, aesthetics and Made in Italy quality.
Stella Milano 1952: the classic-contemporary jewellery MADE IN MILANO, DESIRED WORLDWIDE.
STELLA MILANO manufactures only fine gold jewellery, entirely made in Milano (just some components are from Vicenza or Arezzo district) because it pursue AUTHENTICITY . They have a reputation for reliability, solidity and continuity among all the business partner and precious alloys keep the value of customer's choice through time.
Due to over 60 years of TRADITION and the right amount of technlogy and craftmanship, everyday STELLA MILANO produces resistant, hand-finished and quality controlled jewelry: Stella Milano is a benchmark for seriousness, well made and high quality to price ratio. Today, more than 30 MILLION PEOPLE are wearing a Stella Milano jewel close to their heart.
EXTENSA COLLECTION ©
Season after season, jersey knit fabrics find new stunning applications in fashion and furnishings design of which Milan is the capital. Stella Milano, inspired by the extraordinary elasticity of this kind of textiles, has successfully developed a stretchable version of all its mesh gold chains for which it has always been known and appreciated all over the world.
The innovative EXTENSA tech is now part of all the gold collections of the Stella Milano catalogue as well as of the diamonds sets. It already is a jewelry trend and a bestseller.
The idea of a stretchable bracelet directly came from the Stella Milano expertise in manufacturing jewelry from gold sheets. Indeed in the 90ties the great success in producing millions of pendants to be worn near the heart, naturally evolved into the desire of extending the range by adorning people's wrist.
Starting from the straight cut of a gold sheet, that has always been the raw material from the factory rolling mill, our goldsmiths tuned a unique alloy and got the first elastic bracelet in 18k named RICCIOLO D'ORO.
The challenge of innovation has later added a 3rd dimension to Stella Milano jewelry that has become a flashy mesh by wrapping the embroidered gold sheet over a cilindric template (commonly known as "pop corn chain") declined in hundreds of contemporary pieces with a stretchable core.
The new stretchable bracelets (without clasp) are therefore lightweight and stylish thanks to the exclusive EXTENSA harmonic component, finely tuned by the Milanese goldsmiths. Paired with the stretch rings that fit any finger, they perfectly suit to all kinds of female beauty  because one size fits all!
Then, rather than being a simple series of metal rings, Stella Milano chains perfectly represent endless bonds of love: the collectable present for loved ones and the precious choise for a personal mix and match.