New Eberhard & Co. Scientigraf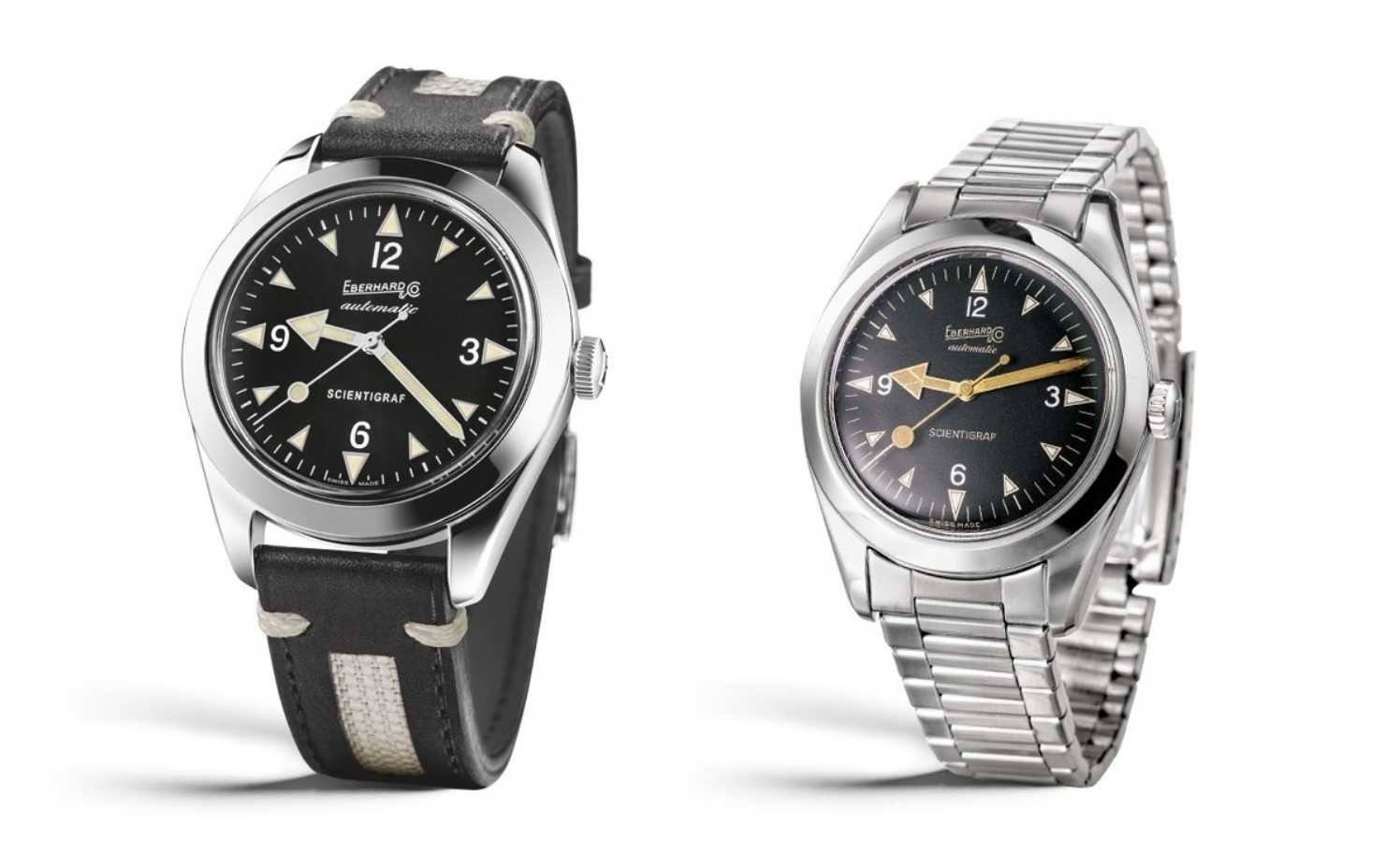 The famous "Scientigraf" of 1961 is re-proposed today in a contemporary key, as a solution to the ever increasing presence of magnetization sources and devices such as computers, cell phones, loudspeakers and countless others.
This re-edition is available in two variants of a matte black dial, enriched by the galbé workmanship and by two different versions of luminescence of the indexes, vintage or orange. The look is completed with a water-repellent black leather strap or steel "Chassis®" bracelet.
With "Scientigraf" a new symbol of Eberhard & Co.'s dedication to the service of a watchmaking is renewed which, passing through the immense attention to every detail, offers products of great value and durability.
The 1961 Eberhard & Co Scientigraf was part of the trend of making a watch less sensitive to magnetic fields (up to 900/1000 Gauss, as stated in the advertising of the time) than the presence of elements in antimagnetic materials such as Glucydur and its derivatives.
Scientigraf and the return to the future
Today Eberhard & Co Scientigraf is available again, in a version that first of all pays homage to the traditional good relationship between price and quality of the brand. 2,180 euros for the version with strap, 2,560 for the one with a steel bracelet.
But the quality is much higher than you can imagine at first glance.
Let's start with resistance to magnetic fields. Eberhard & Co Scientigraf complies with the new ISO 764: 2020 specifications, which became active in February last year. According to these standards, there are essentially two degrees of resistance of watches to the effects of electromagnetic fields. The first places the limit at 4,800 Amps / meter, and the second at 16,000.
Eberhard & Co Scientigraf: the movement
A really well thought out design. Eberhard, to obtain the good results of the Scientigraf, does not rely only on the soft iron protection, but also on the movement. As stated with laudable sincerity, it is a Sellita SW 300-1, considered by many technicians to be equivalent to the classic, solid, reliable Eta 2892. Here we are faced with the most valuable version: apart from the finishes, we have the system Incabloc shockproof, the Nivatronic hairspring and, as regards the barrel spring, the Nivaflex NM. Which, moreover, increases the autonomy by over four hours. In short, these are technical improvements not present in the "normal" versions of the caliber. Improvements that actively contribute to overall quality and resistance to magnetic fields.
Discover the new timepiece HERE.