There are 1413 reviews.
Post a review and try to win a discount.
Average votes

5.0 / 5

1413 advices

Why review our products?

You help other people in their purchases by sharing your experience.
Cinturino Longines Legend Diver Acciaio
Servizio e aggiornamento della spedizione dell'ordine da parte della Gioielleria Spagnoletti impeccabile ! Cinturino molto bello ed elegante, una pecca nonostante la riduzione delle maglie per adattarlo al mio polso rimane leggermente largo (ma... aimè dipende anche dal mio polso un pò esilino) comunque nel complesso sono molto soddisfatto.
Negozio superlativo
Non posso che unirmi al coro di splendide recensioni riguardanti questo negozio! Sito chiaro e procedura di acquisto facilissima, spedizione veloce con DHL tracciata ed assicurata, orologio arrivato in meno di 48h a Firenze perfettamente confezionato con tanto di confezione regalo, il tutto al miglior prezzo trovato online. Soddisfattissimo, davvero complimenti!
Customer Service at its Best
Highly recommend any purchase from this jewelry store.Prompt delivery and great customer service from Alfredo
Orecchini diamanti
Super consigliato!! L ordine ha impiegato solo 48 ore x raggiungere l isola!! Ottimo rapporto qualità prezzo! Di sicuro farò altri acquisti!
Porrà sterlina
Oggetto ricevuto nelle tempistiche previste. Tutto perfetto!!! Molte grazie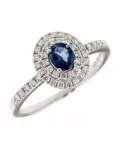 Salvini, Anello in oro bianco con diamanti ct 0,32 e zaffiro blu ct 0,54.
Orecchini perle
Cliente soddisfatto, oggetto e spedizione ok.
Gioglielleria spagnoletti
Gioglielleria dove si spende bene con pagamenti comodi e gioglielli di alto livello ho acquistato già e sono stato veramente soddisfatto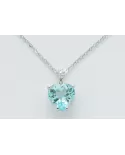 Collana linea Gemma del Cielo con Topazio naturale e diamanti 0,08 ct
Negozio online
Ottimi prodotti
Spagnoletti Gioielli 1945, ciondolo in oro giallo San Francesco d'Assisi
Medaglia d'oro
La medaglia di San Francesco d'Assisi è bellissima. Sicuramente farò una bellissima figura nel regalarla. È molto dettagliata. La velocità della spedizione e la serietà del venditore davvero eccellenti
prezzo migliore del web
mi sembra il prezzo migliore del web
Bracciale bandiere
Ottimo bracciale qualità/prezzo.
Precisi e velocissimi
Ho ordinato un cinturino, nel giro di 24 ore l'ho ricevuto! Il sito è semplice ed intuitivo, i prodotti di estrema qualità e le spedizioni sono velocissime! Sicuramente acquisterò di nuovo e lo consiglierò!
i tre cerchi
Ho comprato un anello bellissimo, persino più bello di come speravo. Ottimo rapporto qualità-prezzo e interlocutori gentili, professionali e solleciti. Professionalità da menzione. Sicuramente comprerò ancora.
Splendido gioiello e venditore consigliatissimo
È il terzo monile che acquisto online da spagnoletti...sempre tutto perfetto: oggetto esattamente come da descrizione ed estrema puntualità nella spedizione
Professionalità e perfezione
Non è la prima volta che acquisto in questa Gioielleria. Ogni oggetto acquistato è arrivato in meno di 48 h con un'assistenza al Cliente perfetta.