Ci sono 903 recensioni
Scrivi una recensione, e ricevi un buono sconto del 5% (da utilizzare anche sul primo acquisto)
Media voti

5.0 / 5

903 recensioni

Perchè recensire?

Condividi la tua esperienza aiutando gli altri clienti nei loro acquisti.
Acquisto Bandiera Nautica in oro giallo
Molto soddisfatto dell'acquisto. Durante le comunicazioni telefoniche intercorse per informazioni inerenti il prodotto in oggetto, ho potuto apprezzare, da parte vostra, una notevole professionalità, disponibilità e gentilezza. Ottimo il confezionamento della spedizione sia come involucro esterno che come presentazione del contenuto.<br />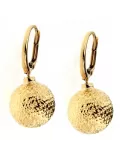 Spagnoletti Gioielli, orecchini a pendente in oro 18kt
Orecchini pendenti
Molto belli!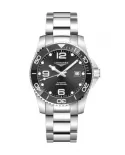 Longines Hydroconquest auto 43mm nero acciaio
Absolutely quick shipping, highly recommended!
I bought this watch just last week, and I received it today. The delivery arrangement was prompt and the pricing is very good. Lovely watch, and an even lovelier shopping experience, thank you!
Cinturino Locman Montecristo
Ottimo prezzo, spedizione tracciabile e veloce.
Venditore affidabile
Oggetto arrivato in ottime condizione, Venditore affidabile. ⭐️⭐️⭐️⭐️⭐️
cinturino longines
tutto perfetto ⭐️⭐️⭐️⭐️⭐️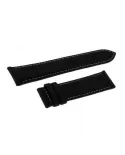 Cinturino sintetico per orologio Longines Legend Diver Pro
Cinturino cordura
Cinturino di ricambio arrivato nella sua busta, prezzo vantaggioso e spedizione rapida. ⭐️⭐️⭐️⭐️⭐️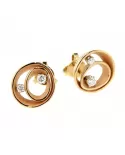 Annamaria Cammilli, Orecchini in oro rosa con 4 Diamanti serie Dune 0,19ct
Beautiful
I love the beautiful design and the perfect quality!
Gioielleria numero 1
Come sempre disponibili e preparati nel consigliare! Non è la prima volta che acquisto in questa gioielleria e ne sono sempre soddisfatta! ⭐️⭐️⭐️⭐️⭐️
Gioielleria numero 1
Come sempre super disponibili e preparati nel consigliare. ⭐️⭐️⭐️⭐️⭐️
Bracciale
Bracciale molto bello come in foto tempi di consegna rispettati e disponibilità del venditore a rispondere alle mie domande.
works perfectly
The original one is a hard rubber, this is a silicone, time will tell the difference. My original was last for 7 years, I hope this will be last longer.
Eccellente
È stato un piacere fare acquisti presso la vostra gioielleria, trasporto e rapporti col cliente veloci e seri, il materiale di ottima qualità.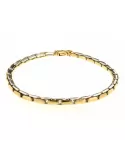 Spagnoletti Gioielli, bracciale a catena in oro giallo e bianco 18kt.
Bracciale
Articoli molto belli e interessanti non si trovano ovunque credo proprio acquisterò questo bellissimo bracciale con uno sconto del 5% :)
Ottima professionalità
Venditore dotato di ottima professionalità cortesia e onestà grazie di tutto