There are 1560 reviews.
Post a review and try to win a discount.
Average votes

5.0 / 5

1560 advices

Why review our products?

You help other people in their purchases by sharing your experience.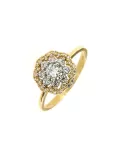 Spagnoletti Gioielli 1945, anello in oro giallo 18kt con pietre di cubic zirconia
Bellissimo
Un gioiello raffinato e d'effetto, nel sapiente stile artistico della Casa Spagnoletti. Molto bello.
Bellissimo gioiello
Molto raffinata la lavorazione dell'oro,, che conferisce una luce particolare alle pietre e a tutto il gioiello.. Bellissimo..
Bracciale
Ho comprato un bracciale in oro veramente bellissimo, La consegna mi è arrivata in pochi giorni. Grazie mille è al più presto
Bellissimo
Anello antico di bellissima luce e diamante taglio rosetta.
Tutto perfetto
Disponibili, professionali, con prodotti di qualità
visita in negozio
cortesia e professionalità
visita in negozio
cortesia e professionalità
Visita in negozio
Cortesia e competenza
Omaggio alla moglie per celebrare la nuova casa
Per celebrare l'ingresso nella nuova casa, ho consegnato a mia moglie la copia delle sue chiavi raccolte nel portachiavi con il coniglietto portafortuna. Ottimo prodotto, discreto e pratico. Grande quanto basta, fa una bella figura senza eccessi e senza scadere nel pacchiano. Consigliatissimo
Longines Legend Diver
Ottimo rapporto qualita/prezzo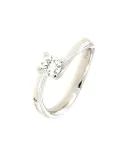 Salvini, anello solitario linea Dedica in oro bianco 18kt con diamante 0,45 ct
Il posto giusto per fare un grande regalo
Mi servo di gioielleria da anni, trovo sempre convenienza e professionalità
Professionisti
Gioielleria seria e molto assortita.
Professionalità e cortesia
Azienda seria prezzi convenienti....esperienza online positiva.
Ottima esperienza!
Professionalità e competenza. Consiglio il servizio online. Complimenti!