Ci sono 928 recensioni
Scrivi una recensione, e ricevi un buono sconto del 5% (da utilizzare anche sul primo acquisto)
Media voti

5.0 / 5

928 recensioni

Perchè recensire?

Condividi la tua esperienza aiutando gli altri clienti nei loro acquisti.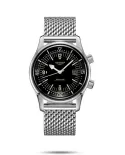 Longines Heritage Legend Diver cinturino in acciaio
Ottimo
Ho atteso circa 40 giorni, ma ne è valso lapena.
Very professionell and friendly
Best support and fast delivery. Thank you!
Anello oro bianco
L'anello risponde alle aspettative, e'molto beĺlo, sono contenta del mio acquisto.
Velocità e serietà
Mi sono trovato molto bene..... Consigliato
Ottima esperienza d'acquisto
Ho acquistato un nuovo cinturino in acciaio per orologio Longines modello Conquest che mi e' stato puntualmente recapitato all'indirizzo estero dove vivo dopo solo pochi giorni dall'ordine . Staff professionale e disponibile alle mie richieste di informazioni su spedizione , tempi e costi . Grazie .
Tutto perfetto!!
Come sempre, tutto perfetto!!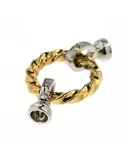 Spagnoletti Gioielli, susta in oro bianco e giallo per collana con diamanti
Bellissima chiusura
Soddisfattissimo dell'acquisto, arrivato velocemente. Bellissima la chiusura, confezionata a regola d'arte. Dovendo utilizzarla per montare una collana da regalare ho apprezzato tantissimo ricevere anche la bustina della gioielleria è un sacchetto di velluto. Grazie,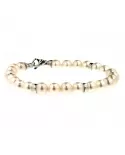 Salvini, bracciale in argento 925/000 con perle freshwater
Esperienza d'acquisto più che positiva! Prodotto ricevuto come da descrizione e foto, spedizione veloce e senza problemi. Da consigliare!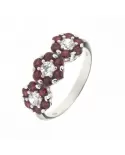 Spagnoletti Gioielli, Anello in oro bianco con rose di Tormaline
Una sicurezza come sempre, puntuali seri e precisi. Ho fatto già altri regali e ho fatto sempre un figurone. Grazie.
Recarlo, anello fedina mezzogiro collezione Anniversary in oro bianco 18kt con rubini 0,40 ct
Ottimo gioiello perfettamente conforme alle mie richieste. Grazie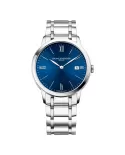 Baume & Mercier, orologio Classima Quarzo 40mm Blu
Soddisfatto
Grazie per la celerità della consegna
Serietà e gentilezza
Ho acquistato in questa gioielleria un anello per mia moglie, lei ha preso a me un bellissimo orologio Baume & Mercier Classima. Disponibilità e gentilezza sono di casa. Consigliatissimo.
Spagnoletti Gioielli 1945, bracciale a maglia in oro giallo 18kt
Gioiello stupendo
Il bracciale è davvero molto bello dal vivo. Il titolare della gioielleria ha avvertito, prima di inviare l'ordine, che la chiusura era stata sostituita con una a moschettone. Dalle foto e dal vivo è ancora più bella ed elegante. Elegante anche la confezione regalo. Consigliatissimo.
Venditore Consigliatissimo!
Disponibilità, puntualità e cortesia nella comunicazione. Gioielliere eccellente anche per i prodotti senza marchi famosi. Acquistato un bracciale d'oro giallo con prezzo ultracompetitivo rispetto alla sua qualità e bellezza. Consigliatissimo!
Baume et Mercier, orologio Clifton automatico Baumatic 40mm certificazione COSC
Ottimo
Fantastico tutto!