There are 1481 reviews.
Post a review and try to win a discount.
Average votes

5.0 / 5

1481 advices

Why review our products?

You help other people in their purchases by sharing your experience.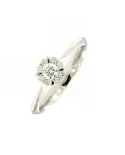 Giorgio Visconti, Anello solitario in oro bianco con diamanti 0,19ct
Žiedas
Labai geras aptarnavimas...❤ Super! Labai gražus žiedas❤
And all is Good !!
Thank You I received my watchband And all is Good !! Thank You Very Much Armonk, New York
ottimo negozio
ottimo negozio prodotti originali
Fibbia Longines
Tutto perfetto e spedizione veloce.
tutto come da foto
ottima comunicazione, spedizione rapida, l'oggetto è conforme alla descrizione e alle foto Consigliato!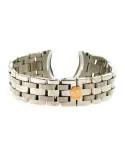 Cinturino Acciaio per orologio Eberhard Tazio Nuvolari Crono Gold Car Collection
Bracciale acciaio per Tazio Nuvolari
Complimenti per la professionalità mostrata nel dare le giuste indicazioni sulla referenza nonchè nel contattarmi per la conferma della disponibilità e per l'eventuale acquisto .
Orologio magnifico
bellissimo orologio Longines è sempre una garanzia! consiglio! ottimo prezzo!
Very Good!
Thank you for the fast delivery. I'll buy it again next time
Arcadie, bracciale in argento con bandiere nautiche misura piccola
Fantastico
Servizio fantastico, puntuale e preciso! Gioielli magnifici!
Longines Spirit cronografo
Servizio davvero eccellente. Cortesia, competenza e simpatia contraddistinguono il personale addetto alle vendite. L'acquisto si è svolto nella maniera migliore possibile, con un invio rapidissimo della merce, perfettamente imballata. La gioielleria Spagnoletti si è rivelata una utilissima e piacevolissima scoperta. Grazie e... al prossimo acquisto.
Eleganti e Raffinati
Modello semplice elegante e molto raffinato. Oggetto di qualità da poter indossare con tutto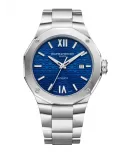 Baume et Mercier, orologio Riviera automatico 42mm quadrante  Blu
ottimo
massima professionalità e serietà nel servizio pre e post vendita